Isabelle Evans - Dance Captain

Isabelle joined TLW Dance in 2011 and she joined the company in 2012. Alongside her training at TLW, Isabelle has been part of the English National Ballet's Youth Company  since 2017 which rehearses every Friday evening and once a month on Sunday. Isabelle successful in auditioning for the junior division of Alvin Ailey American Dance Theatre's summer intensive in 2016 and a year later Isabelle returned to the summer intensive in New York as a professional division student for 6 weeks. Isabelle sucessfully auditioned for Mathew Bournes New Adventures in 2018 to apart of their new Ballet Romeo and Juliet to perform as part of their Young Cast in 2019. Isabelle has always wanted to continue her education and dance in New York and has recently been acepted to join the 
Ailey School and to study for a BFA at Fordham University, on one of the only joint dance and academic programmes in the world.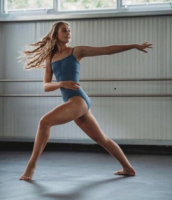 Ella-Rose Green

Ella began her dance training in 2011 at the age of 10 and joined TLW in 2015.  Ella has studied many genres of dance and taken many examinations over the years. Her favourite genres are jazz and contemporary. Ella was invited to join the Company in 2016 and it has opened her eyes to a career in dance and has increased her love for dance. Being part of the Company has allowed her to improve and perform in the  West End, which was a phenomenal experience.  Ella would love a career in dance and drama and is currently attending auditions to attend a variety of prestigous dance schools once she has finished college.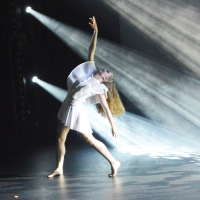 Megan Bale

Megan has been in TLW Dance Company since 2014. She loves all styles of dance, but definitely has a passion for contemporary dance. Last year she successfully auditioned for the CATS in Contemporary Dance and takes classes every other Sunday at Exeter University. With a love for choreography, one of her pieces will be shown in a Choreographic Platform in July 2017 with her friends at CATS. Megan hopes for a profession in contemporary dance as a dancer or choreographer and is excited to see what the future holds.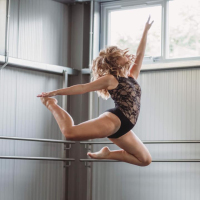 Mia Witham
Mia joined TLW in September 2015 after previously studying cecchetti at a small dance school. After showing great potential and achieving distinctions in her RAD ballet examinations, Mia was asked to join TLW Dance Company in September 2016, performing in The Nutcracker in December 2016 and at Her Majesty's Theatre in May 2017. Studying on the TLW dance programme, Mia trains regularly in different dance genres and continues to be inspired by all around her, both past and present. Mia has recently been acepted into Bath Dance College where she will start training in September 2019.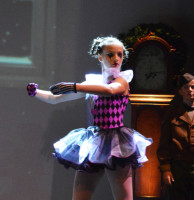 Francesca Druce

Fran started dancing at the age of 3 with ballet lessons and then began additional classes in jazz and tap. At the age of 12, in 2017 Fran was invited to join the pre pro jazz class and soon after was invited to join the Company as a full time member. Fran loves to dance as it allows her to express her feelings and not be judged. Fran aspires to be a professional dancer in the future.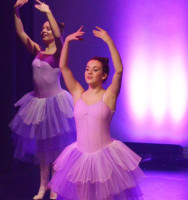 Lyndsey Seldon

Lyndsey currently trains for 10 hours a week at TLW including classes in jazz, ballet, contemporary and tap. She joined TLW when she was 7 years old and joined the Company in January 2017. Lyndsey loves to dance as it allows her to express her feelings through dance and is the reason why contemporary is her favourite style. Lyndsey would love to further her study to be a dance teacher in the future.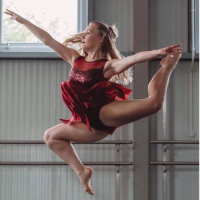 Daisy Andrews

Daisy started dance lessons when she was three years old and has loved it ever since! She first started with ballet lessons and then continued with jazz, tap and technique classes. Daisy is currently studying  Grade 6 ballet and Grade 4 tap and has a goal of reaching  advanced level ballet with TLW. Daisy was delighted to be selected to join the Company in 2017 and to take part in the West End in May 2017, which she considers to be the best day of her life! Daisy is currently taking her GCSE's and has been acepted into Bath Dance College where she is due to start training in September 2019.

Isabelle O'Sullivan

Isabelle originally started dancing when she was 3 years old and continued when TLW took over the current studio in 2010, dancing in every performance since the age of 6 years. In ballet Isabelle has taken her 1-5 graded examinations and also her Intermediate Foundation exam, achieving distinctions and high merits. Isabelle now studies ballet, jazz, technique, acro and tap. Isabelle has always admired the TLW Company and had previously danced with them on two occasions before successfully auditioning in January 2017, becoming a Company member and dancing in the West End in May 2017. Isabelle aspires for a career in dance as she loves to dance on stage.

Bea Westerman-Loe

Bea has danced since the age of 6 and has been dancing at TLW since 2016.After dancing with the Company in the West End in May 2017, she has now joined as a full time member. To expand Bea's repertoire of dance, she started tap dance in September 2016. alongside her other classes at TLW.  Bea particularly enjoys ballet; she has trained as an associate with the Royal Ballet School for many years alongside her regular Ballet classes. Bea is one of the very few students at TLW to have reached her RAD Advanced 2.

Nicole Ingram

Nicole has been with TLW for many years and was asked to join the company as a full time member in May 2017. She currently trains in ballet and jazz at TLW, however Nicole is a keen and talented hip-hop dancer. She recently won a competition held at the Light House in Poole for a self choreographed routine.  Alongside Nicoles TLW classes, she trains with the Centre for Advanced Training Scheme (CATS) for Urban Dance in Swindon. After audutioning for ZooNation: The Kate Prince Company 2018 summer project at the Mayflower in Southampton,Nicole played the  lead role of the Lioness in the renowned production of 'Groove on down the Road.'